Food And Drink Copywriting Of The Week #2: "Delinquent til Death" Wine Club Membership



(26 Feb, 2021)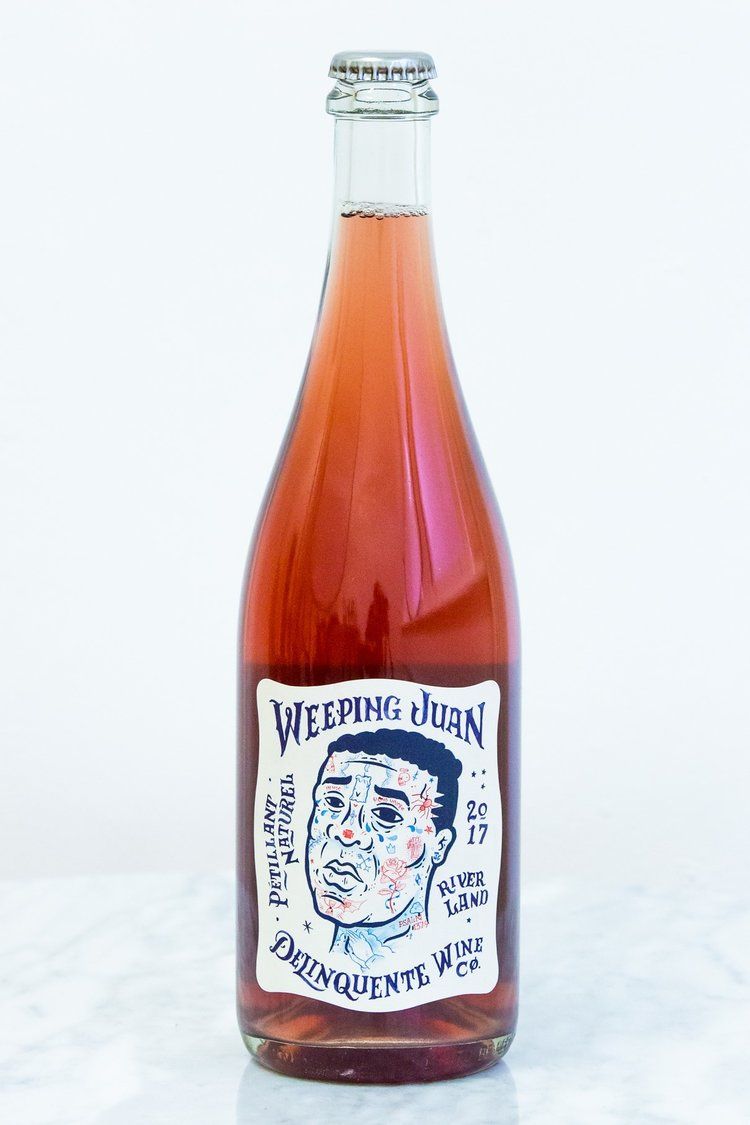 Welcome to the second instalment of
Brew Copy's
Food And Drink Copywriting Of The Week.
In short, the idea is this.

I go into the world of food and drink, and find examples of incredibly effective copy — from personality-driven brand voices, damn good package storytelling and effective e-commerce websites to sales emails and product descriptions. Then I break down what makes it good so that you can apply it to your brand.
Simple.
Now the food and drink copy of the week

I was first introduced to Con-Greg Grigoriou, the winemaker behind
Delinquente
, when I worked in a boutique wine store in Perth, Western Australia. He was leading a tasting of his wines and, as I took a slurp, I remember thinking, Dang, that's smashable.
I wouldn't take Delinquente's lineup to a group of bow-tie wearing sommeliers, but I have—and will continue to do so—bring them to casual dinner parties, picnics and pizza nights.
Con-Greg is part of the new generation of winemakers who aren't afraid to buck tradition, experiment and inject a lot of personality into their wines.
He's based in Riverland where he grows organic, Southern Italian grape varieties, and, in the winery, uses wild yeast for ferments and minimal intervention techniques. Also, as a brand, Delinquente arguably leads the pack on the personality front, as you can see by their label.
Given they are wines for the people, not stuffy traditionalists, it makes sense Delinquente has invested in a direct-to-consumer online model.
Online model = wine club

Wine, like most food and drink products, require constant replenishing, which means the most effective and proven way to create a successful online business model is through a subscription model. Or in the case of the wine industry, an online wine club.
If you've read my micro-articles before, you'll know I'm a huge advocate for online wine clubs in a competitive market, especially markets drenched with boutique producers. But I won't bang on about that now.
I will, however, bang on about Delinquente's engaging sales copy for their wine club: Delinquent til Death
"Delinquent til Death" Wine Club Membership sales copy

Let me caveat this chat about sales copy.
Sales copy should be called connection copy because effective copy builds connection and frames your value in a way that encourages people to take action.
In turn, sales is a bi-product, not the means.
Traditionally, sales copy for a subscription used to be long. Sometimes over 3000 words. The reason is, sales copy had to move someone through the entire customer journey in one go.
It had to garner attention, build connection, trust, as well as create scarcity around the product—on the one pamphlet, or letter, or landing page.
But today, the online customer journey is less linear. We might capture someone's attention on Instagram, or with a thoughtful blog.
Building connection and trust might be a process of continuing to send thoughtful, direct messages—over Instagram, email, in store—over an extended period of time.
After we've built trust, they might buy a product.
After they've bought our product and are delighted by our product, they might become our true fans and join our wine club.
So when they click on our Wine Club page on our website, we don't need to build connection and trust by telling them about our brand or why we started.
We simply need to communicate the value of our specific offering, which Delinquente does very well:
Create a name for your wine club
Building connection is about championing your personality. So delight your audience and champion your difference (and your value) by creating a personalised name for your wine club.
Buy button up top
Simple marketing advice. Don't bury the Buy Button under a wall of text. People who are already true fans might not even read all the copy. They might read the first two sentences and say, "Take ma moneys."
Tell it straight
As we said, we've already built affiliation. Now we simply tell the about the offering.
Join the sickest wine club going around — "Delinquent til Death".
Usually I stay clear of saying things like, "Join the sickest wine club going around." Or "This is the perfect gift."
I say, let the customer decide. Our job isn't to tell them we're the best. Our job is to show them our value and let the customer decide whether we're the best or not.
Still, despite that, Delinquente, as a brand, somehow pulls that opening line off.
The next line, as stated, does a great job at telling us exactly what we're getting and why we, their true fans, should care.
Get a 3 pack of fresh, new release, smashable wine sent direct to your door at the start of each new season.
Note how snappy and clear the above sentence is.
The following copy frames the value of the offering by communicating the extra offerings and exclusive benefits:
Delinquent til Death" Members also get other awesome stuff, including;
A limited edition DLQ t-shirt

A sweet as hell DLQ tote bag

Discount code giving you 10% off all future orders through the DLQ online store

A free private tasting at the DLQ cellar door in Adelaide, for you and 4 friends (booking required)

VIP invites to DLQ events at the Adelaide cellar door, and all interstate tastings

The offering is really good. So the copy's job is to stay clear and on-brand. The goal, as I said earlier, is to sound like a friend, not a salesperson. Delinquente achieves that by injecting personality into the copy: "awesome stuff", "sweet as hell DLQ tote bag".
I'm already interested in the offering, but the next line drives it home:
The cost to join the club is $75 a quarter, with a minimum value in each delivery of $100 (a 25% discount).
When I first wrote copy for brands, I discounted my work a lot. That's sometimes necessary. The problem was, I forgot to tell them I was giving them a discount. They just thought that's what I normally charged.
Food and drink brands often do the same. If you've discounted a package, let people know, like Delinquente.
They could've also championed the discount at the top: Get a 3-pack of fresh, new release, smashable wine (valued at $100) sent direct to your door at the start of each new season.
Something like that.
The last line is also clever:
Variety is the spice of life, so every delivery will be different — you won't receive the same wine in any 12 month release cycle.
Killer copy is sometimes about turning a negative into a positive. If a brand's offering is seasonal or ever-changing, don't apologise for that. Champion it.
Wine is really a limited-edition product. Every vintage is different. So use this to frame the scarcity of your product.
Delinquente knows who their audience is, so they frame the limited-edition wines in an on-brand way, stating, "Variety is the spice of life."
Now please hold while I sign up
As you can see, the sales copy is pretty straight forward, which brings me to another point. Good copy is easy when you've got an amazing offering.
The goal when creating a Wine Club is to offer value that goes above and beyond. So much so, people will join
and
tell their friends about it.
The main take-aways
Your label matters. Like a lot. It is a pivotal piece of brand storytelling that can make someone forget about you, or keep coming back. To summarise, here are the main take-aways:
Understand how your wine club sales page fits into your customer journey online.
Think about building connection, not sales.
Create a name for your wine club
Inject personality into your copy
Buy button at top
Immediately write the reasons your true fans should care about your wine club
Be clear, don't waffle and bore folk with needless sentences
Explain further exclusive benefits
Add more value
Champion your discounts
That's a wrap
Warmly,
Jayden O'Neil