9.5 formatting tips to boost content engagement

(June 11, 2020)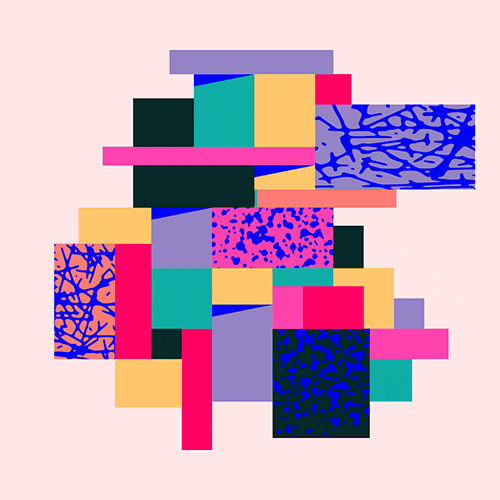 Content marketing is one of the
most cost-effective ways to build brand awareness
.
But that's not to say writing blog posts don't take time and money.
They do. The good ones do, anyway.
So, as a small business owner or marketer on a budget, you want to make sure you're getting a return on investment (ROI) on all that hard work.
And yet,
as a copywriter for e-commerce brands
, I see a lot of small businesses whose blogs fall flat.
Often, the main reason isn't the quality of the information or even the writing, but the formatting.
They invest hours crafting the content but little (or no time) making it easy to read. And then they wonder why people give up after the first paragraph.
Formatting is the easy part and
has been proved again and again to have a make-or-break difference.
And yet, so few brands actually take the time to do it.
If you want to increase the engagement of your content in less time than it takes to drink your morning coffee, take heed.
The following 9.5 tips
will help you format your web content so folk actually read all those fine words you've spent your day (week, even) creating. Yip.
1. Align text to the left
Design-wise, I know aligning your body text to the centre can be tempting. Sometimes, it can look cool.
But it also buggers up readability, especially if there's a lot of small text.
I mean it.
It really hurts my head.
There's a reason why publishes never centre text to the centre. They're the experts. You should follow suit.
2. Write shorter paragraphs
We've all clicked on an article and have been bombarded by a wall of dense text. Maybe you have greater patience and tenacity than me.
But I feel like I speak for most people when I say that 1000-word paragraphs are more of a turn-off than a 40-year-old virgin with garlic breath.
Look, I'm not necessarily a big fan of the one-line paragraphs, either.
But if it helps you digest this article faster so you can get on with your other tasks, then so be it.
3. Add clear and frequent sub-headings
Unfortunately, we live in the age of skim-reading. Gone are the days when someone makes a tea with a billy on fire stove, nestle in the corner, and spend an afternoon reading your work.
Today, you're lucky if a wired-up millennial spends more than 10 seconds reading your meticulously researched feature article.
Ruthless, I know. But I don't make the rules.
In light of this, write frequent and clear headlines.
Don't be too clever, either. No cutesy one-liners. People should get the general gist of your article by just looking at the subheadings.
4. Choose your font wisely
Some fonts are an absolute delight to read.
Others are grossly illegible.
Obviously, you want the former.
I feel like choosing whether a font is easy to read is self-evident.
But, as a rule, serif fonts are used for bigger bodies of text.
In saying that, more writing on the net today is done in san serif, like the one I'm using now.
5. Bold and underline
You don't want to overstimulate your reader with too many bolded and underlined words.
But, but, but…
Emphasising the odd bit of text catches your reader's eye and breaks up the monotony of a paragraph.
6. No more than 14 words a line
Format your margins so there are more than 6 words a line, but no more than 14.
The best publications in the world—The New Yorker, The Guardian, Vice—all keep under 14.
It's not much fun taking 45 seconds to read one line. Your reader probably thinks the same.
7. Increase the size of your body text
It's not like you're trying to reduce paper costs.
But that's what it looks like when I read some small businesses' websites that have size 6 font.
Online, we all have unlimited space. And reading bigger fonts is wayyyyy easier. Ask your grandfather.
Again, the big publications use anywhere between 16-22 PX with standard weighting (400, or so).
So we should do the same.
Oh, and a quick riff: Unless you're a crazy, design-heavy brand, format your blog so it's a white background and black text. Some folk make the background black and the text white. That's cool, too. Just as long as it's easy on your eyes.
None of this light grey text BS that makes you squint.
8. Use visual things
Images, GIFs, infographics, whatever.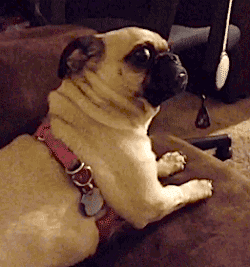 People like big colours, visuals, and things moving on the page.

So pepper your article with a few.


9.5 Write well

Even the most appealing formatting in the world can't make up for crappy copywriting.

So just make sure those words are well-chosen, okay?


In conclusion

Formatting is just another form of empathetic communication.

It's about understanding what your readers want and value and then working hard to offer that to them.

So get to know your audience.

Speaking of, let me know if you're interested in learning about something else. I'll be sure to write an article on it.

Virtual elbow bumps,

Jayden



. . .

If you haven't already, sign up for a free 5-day email series to: unearth a bolder story, find your unique brand voice and create an on-brand content/ marketing strategy. Click

HERE

.